Open-source DIY Bike Trolley
How to build a simple bike trolley with repurposed material and hand tools to replace you car when going to the market?
Over the summer holidays, I built a wooden bike trolley with friends and family to limit our travels by car. The build was conducted using repurposed wood and second-hand bike parts and hand tools only. A comprehensive open-source guide with custom plans available on the DIY platform Low-tech Lab wiki.
RESOURCE Find the open-source guide (ENG) – Low-tech Lab wiki
RESOURCE Accéder au guide open-source (FR) – Low-tech Lab wiki
FEATURE Mentionned in – No-tech Magazine , 2022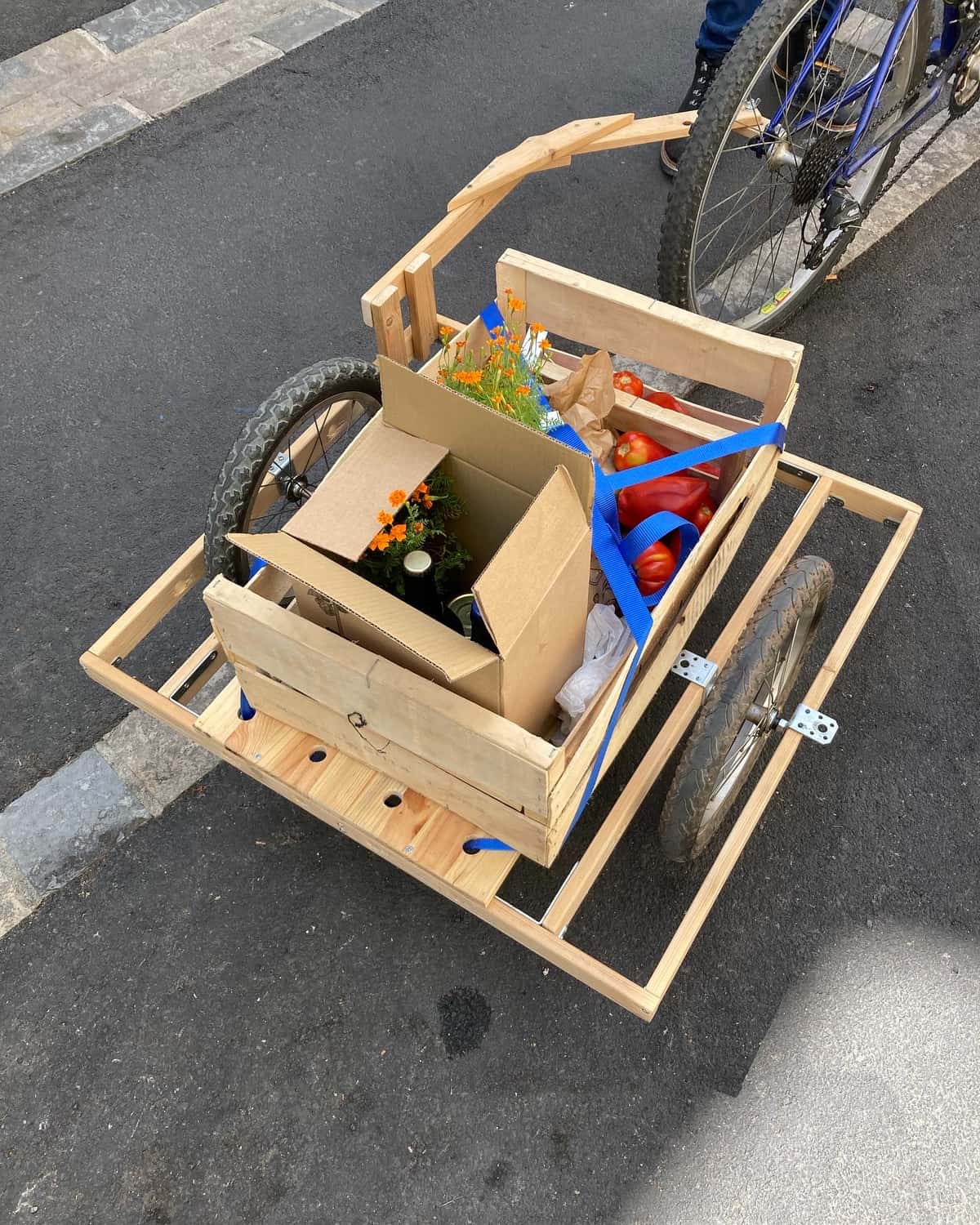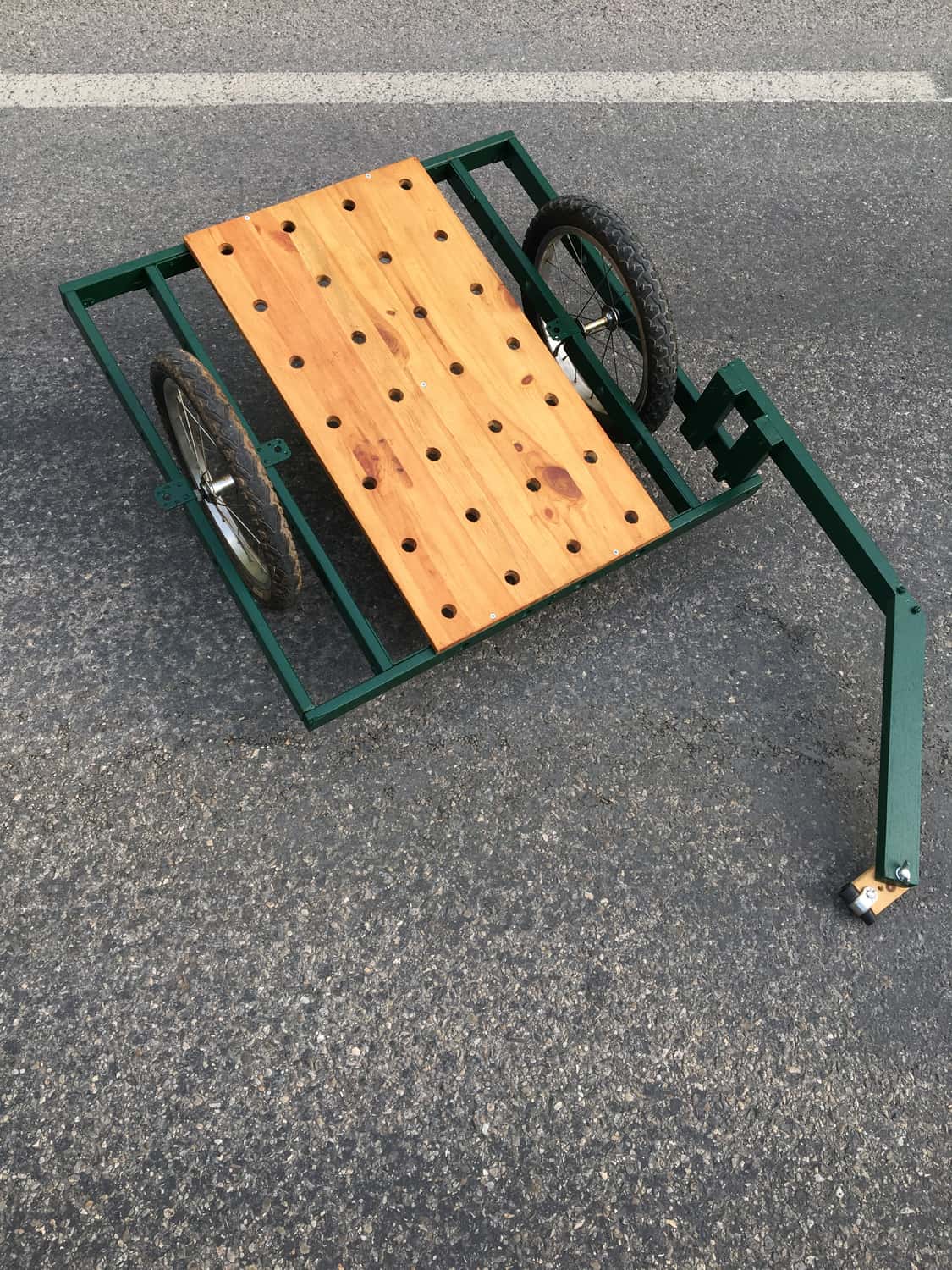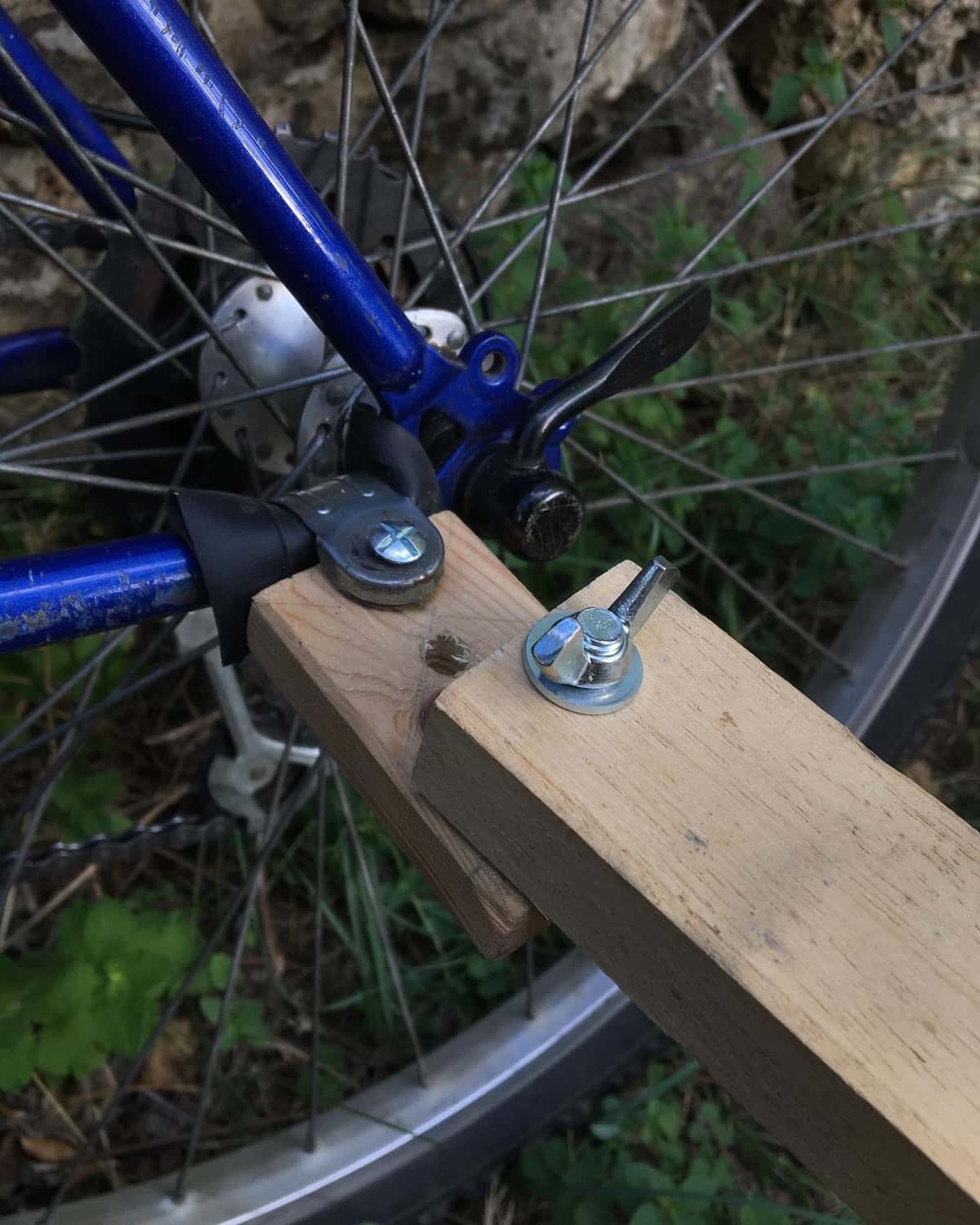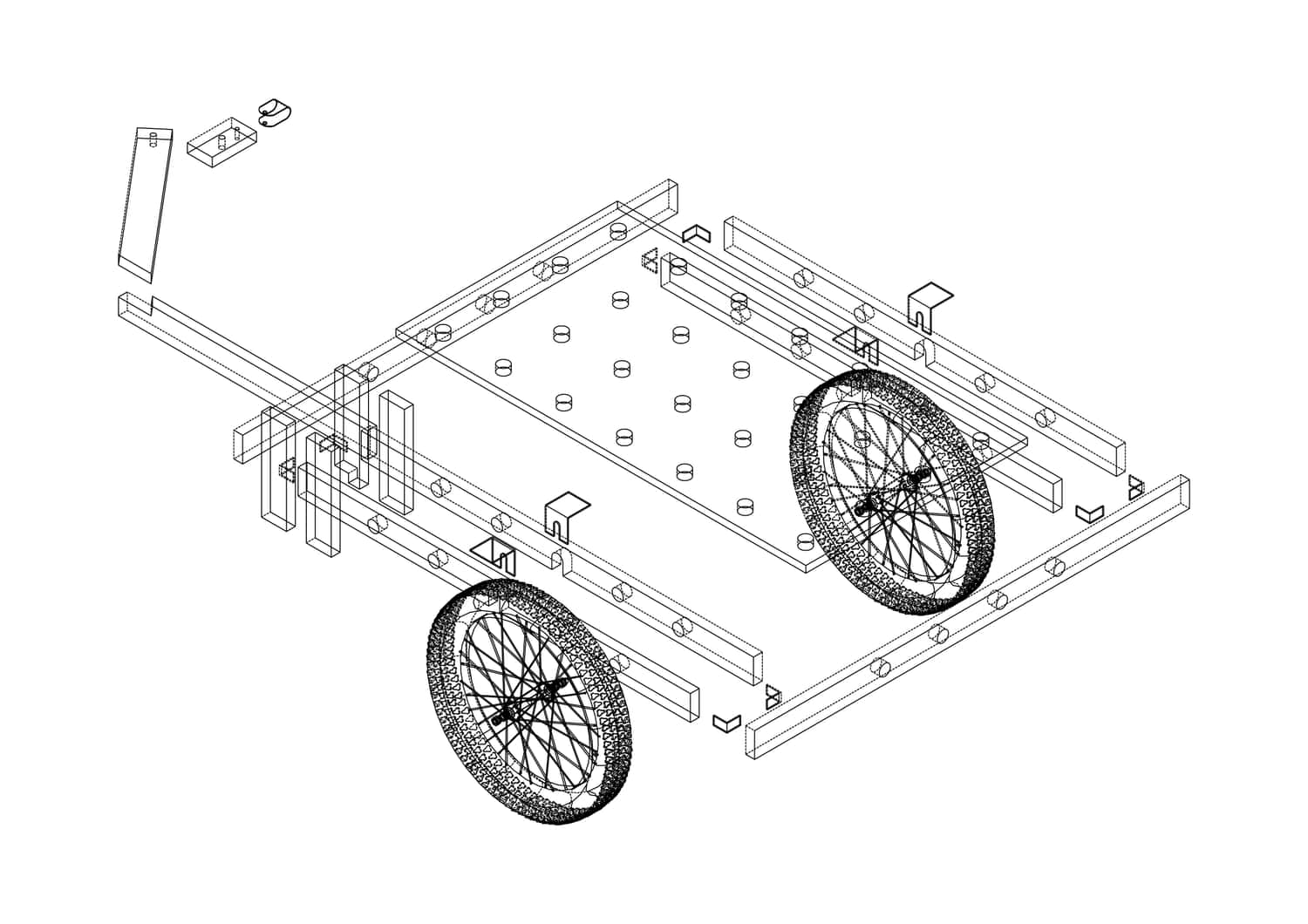 Related